Wait! The Holidays Aren't Over Yet!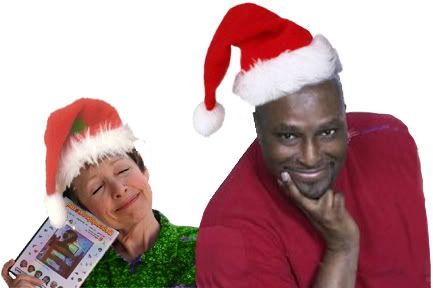 Wouldn't it be awful if all the fun ended on January 1? It doesn't have to, because January is National Sleep Through a Movie Month, as illustrated above.

The man in the holiday hat is talk show host Peter Anthony Holder of CJAD Radio in Montreal and CFRB Radio in Toronto. Yes, another Canadian who realizes the importance of napping through movies to further health and well-being.

Here's the late night chat (early morning in Montreal) about movies...like mine...that put the audience to sleep.



Following the interview, Peter sent a lovely note about WebcamMurder.com, which he called "...boring cinematic adventure! ...will have many fans slipping out of their chairs like mercury! ...visionary masterpiece that screams sequel! ...after viewing...should not handle heavy machinery!"

True, some of the exclamation points are mine, but not all!